CARDIS 2021 is over. All pre-recordings and the recordings of the live sessions are now available on the CARDIS YouTube Channel.
CARDIS 2021 was accompanied by the Fall School on Nano-Electronics for Secure Systems (NESSY). NESSY is aimed at PhD students, postdocs and interested individuals and is supposed to offer the opportunity for networking, discussions, and collaboration. CARDIS 2021 and NESSY shared an invited talk.
Venue
Radisson Blu Senator Lübeck
CARDIS 2021 will take place in Radisson Blu Senator Lübeck, which is located in the heart of Lübeck, by Trave river, just a few meters from the Holstentor and Lübeck's Old Town.
Please note: We reserved 40 Single/Double Rooms at a guaranteed rate of 106.00€ per room and night. Breakfast costs an additional 22€ per day and person. CARDIS and NESSY participants can book one of these rooms via email (book@radissonblu.com reservations.luebeck@radissonblu.com) or phone (+49 451 142 142) under the heading "CARDIS 2021". The reduced rate is not available when booking online.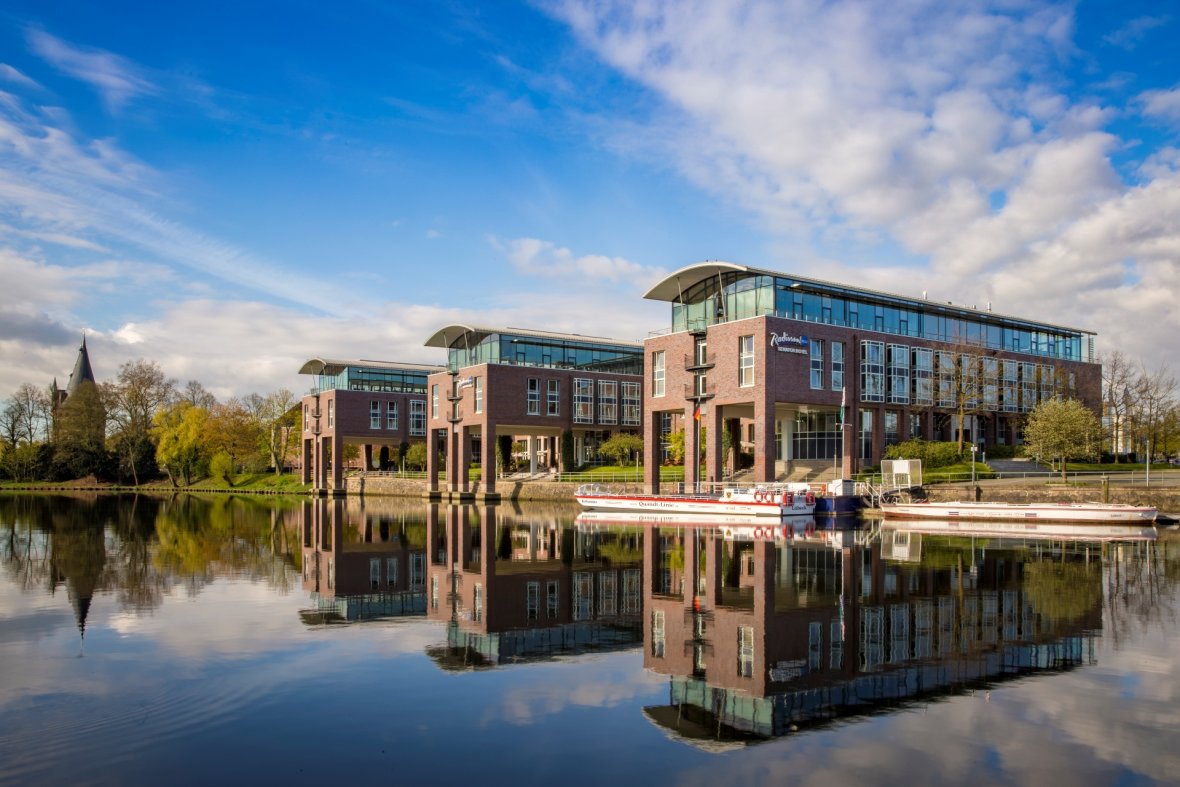 Address:
Willy-Brandt-Allee 6,
23554 Lübeck
Germany
GPS: 53.8678889N, 10.677925E
Area Map
Getting There
Radisson Blu Senator is located just 650 meters from Lübeck's Main train station and 300 meters from bus stop Holstentorplatz.
By plane: Fly to Hamburg Airport (HAM). Take the S1 metro to get to Hamburg Central Station (Hamburg Hauptbahnhof/Hamburg Hbf.). From there, take the train to Lübeck (RE80 or RE8) to get to Lübeck Main station. From here, you can either walk (650m) to the conference venue or take one of the several busses to bus station Holstentorplatz (see By train). Getting from the airport to the venue costs around 14,16 EUR. The train ticket from Hamburg to Lübeck always contains a ticket for the bus from Lübeck Main station to Lübeck Holstentorplatz. You can easily get a ticket at www.bahn.com.
By train: Take a train to Lübeck Main station (Lübeck Hauptbahnhof/Lübeck Hbf.). From here, you can either walk to the venue (650m) or take one of the numerous busses (1,5,6,7,9) to Holstentorplatz (1 stop) departing at the main bus station (ZOB/Hauptbahnhof). The bus ticket costs around 1,80 EUR. In numerous cases, the train ticket that brought you to Lübeck already contains a ticket for the bus to Holstentorplatz. To be certain, please ask the bus driver. If you do need to buy an additional bus ticket, you can get one directly from the bus driver. From Holstentorplatz you have to walk about 300m north to reach the venue.